Representatives
The Council of Financial Regulators (CFR) comprises two representatives – the agency head and another senior representative – from each of the four member agencies. The Chair is the Governor of the Reserve Bank of Australia (RBA) and the RBA provides the CFR Secretariat. Other representatives of CFR agencies attend meetings as appropriate.
The current member representatives of the CFR are: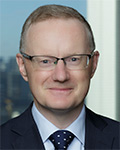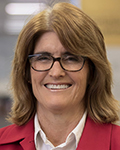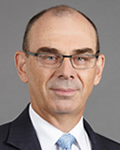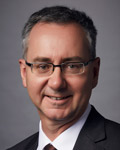 James Shipton BA (Melbourne), LLB (Hons) (Monash).
James Shipton commenced as ASIC Chair on 1 February 2018.
James has more than 20 years experience in regulation, financial markets, the law and academia – internationally and in Australia.
Most recently, he was the Executive Director of Harvard Law School's Program on International Financial Systems. Prior to that, James was an Executive Director and Commission member of the Securities and Futures Commission (SFC) of Hong Kong, where he led the Intermediaries (Supervision & Licensing) Division.
Before the SFC, James spent almost a decade at Goldman Sachs in Hong Kong as a Managing Director and Asia Pacific Head of Government and Regulatory Affairs and as a Managing Director in the Prime Brokerage business. Prior to that, he ran the hedge fund consultancy business of Eurekahedge, co-founded ComplianceAsia (Asia's first pan-regional independent regulatory consulting firm) in Singapore and worked in equity capital markets at Dresdner Kleinwort Wasserstein's (now Commerzbank) in Hong Kong and London.
James began his career as a funds and securities lawyer at law firms Linklaters and Blake Dawson Waldron in Melbourne, Hong Kong and Bangkok.
James has previously served as Deputy Chair of the Alternative Investment Management Association's Hong Kong & China Chapter, Vice Chair of the Asian Securities Industry and Financial Markets Association and a Board Member of the Hong Kong Treasury Markets Association. He has also served on the Professional Advisory Board for the Asian Institute of International Financial Law, the Hong Kong Advisory Group for the Fred Hollows Foundation and the business advisory councils to the United Nations Economics and Social Commission for Asia Pacific (UNESCAP) and the Hong Kong Securities and Investment Institute.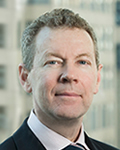 John Price commenced as an ASIC Commissioner on 21 March 2012.
He has over 15 years regulatory experience in a variety of regulatory roles at ASIC relating to policy making, fundraising, mergers and acquisitions, financial services and products, licensing, insolvency, ASIC's Registry and financial reporting and audit.
John was previously a member of CAMAC, an advisory body to Government on corporate and markets issues and also the Financial Reporting Council, a body providing broad oversight of various accounting and audit-related issues in Australia.
He is also the sponsor of ASIC's innovation hub an initiative to help innovative fintech startups offering financial products or financial services. He also leads ASIC's work helping small business and cutting red tape.
Prior to joining ASIC, John worked in the Gold Coast and Brisbane offices of Corrs Chambers Westgarth, a national law firm.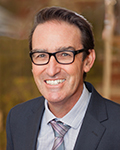 Dr Kennedy was appointed Secretary to the Treasury with effect from 2 September 2019.
Prior to this appointment, Dr Kennedy was Secretary of the Department of Infrastructure, Transport, Cities and Regional Development between September 2017 and August 2019.
During his nearly 30 years in the public service, Dr Kennedy has held other senior positions including Deputy Secretary at the Department of the Prime Minister and Cabinet; Deputy Secretary at the Department of Industry, Innovation and Science; Deputy Secretary at the Department of the Environment; Deputy Secretary at the Department of Climate Change and Energy Efficiency, and the Head of Secretariat of the Garnaut Climate Change Review – Update 2011.
Dr Kennedy began his career in the public service in 1992 as a cadet at the Australian Bureau of Statistics. Prior to joining the public service, he trained and worked as a nurse.
Dr Kennedy has served on a number of boards and he is currently a member of the Reserve Bank Board, Council of Financial Regulators, Trans-Tasman Council on Banking Supervision, Board of Taxation, New Zealand Treasury Board, the Sir Roland Wilson Foundation and the Centre for Market Design Advisory Board.
Steven is also the Institute of Public Administration Australia (IPAA) ACT President.
Dr Kennedy was awarded a Public Service Medal in 2016 for outstanding public service in the area of climate change policy.
Dr Kennedy holds a PhD and a Masters in Economics from the Australian National University, and a Bachelor of Economics (First Class Honours) from the University of Sydney.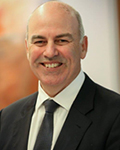 Paul Verschuer commenced as Deputy Secretary, Markets Group in February 2019.
The Markets Group provides the Government with policy advice that promotes dynamic, well-functioning markets, a strong and fair financial system, and openness to international capital. They are responsible for reforms that enhance competition and safeguard the public interest in key areas such as consumer policy, financial system, business and corporations law, and foreign investment.
Paul brings 30 years of industry experience to Treasury, having commenced his career with Macquarie Bank in 1987. Paul led global financial markets businesses for Bankers Trust, Zurich Capital Markets and Westpac. Moving to the government sector in 2017, Paul was the General Manager, Financial Markets, for the NSW Treasury Corporation. Paul was an advisor to the NSW Secretary of the Treasury through his membership of the NSW State ALCO. He also serves on the Policy Council of the Banking and Finance Oath and is a member of the UNSW Science Advisory Council.
Paul has extensive governance experience including previous roles as Chair of the Australian Foreign Exchange Committee for the Reserve Bank of Australia, and as Australia's representative at the annual Global Central Banks FX Committees meetings through the financial crisis. He has also served as a Trustee of the Westpac Foundation, and as a member of the Governance Committee of the Australian Financial Markets Association.
Paul is an alumni of UNSW, having completed a Bachelor of Science degree (Pure Mathematics) in 1987. Paul also holds an MA (Communication) and MIR (International Relations) from Macquarie University and has also completed the INSEAD Advanced Management Program in Fontainebleau, and the University of Cambridge Business and the Environment Program.