Representatives
The Council of Financial Regulators (CFR) comprises two representatives – the agency head and another senior representative – from each of the four member agencies. The Chair is the Governor of the Reserve Bank of Australia (RBA) and the RBA provides the CFR Secretariat. Other representatives of CFR agencies attend meetings as appropriate.
The current member representatives of the CFR are: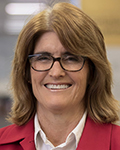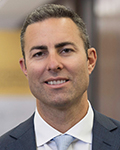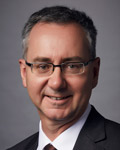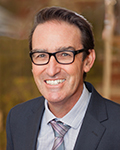 Dr Kennedy was appointed Secretary to the Treasury with effect from 2 September 2019.
Prior to this appointment, Dr Kennedy was Secretary of the Department of Infrastructure, Transport, Cities and Regional Development between September 2017 and August 2019.
During his nearly 30 years in the public service, Dr Kennedy has held other senior positions including Deputy Secretary at the Department of the Prime Minister and Cabinet; Deputy Secretary at the Department of Industry, Innovation and Science; Deputy Secretary at the Department of the Environment; Deputy Secretary at the Department of Climate Change and Energy Efficiency, and the Head of Secretariat of the Garnaut Climate Change Review – Update 2011.
Dr Kennedy began his career in the public service in 1992 as a cadet at the Australian Bureau of Statistics. Prior to joining the public service, he trained and worked as a nurse.
Dr Kennedy has served on a number of boards and he is currently a member of the Reserve Bank Board, Council of Financial Regulators, Trans-Tasman Council on Banking Supervision, Board of Taxation, New Zealand Treasury Board, the Sir Roland Wilson Foundation and the Centre for Market Design Advisory Board.
Steven is also the Institute of Public Administration Australia (IPAA) ACT President.
Dr Kennedy was awarded a Public Service Medal in 2016 for outstanding public service in the area of climate change policy.
Dr Kennedy holds a PhD and a Masters in Economics from the Australian National University, and a Bachelor of Economics (First Class Honours) from the University of Sydney.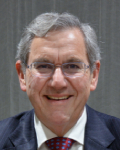 Joseph Longo commenced as ASIC Chair on 1 June 2021.
He has more than 38 years' experience in corporate law, financial services, governance and regulation in Australia and overseas.
Most recently, he was a senior adviser at Herbert Smith Freehills, specialising in regulatory matters, enforcement, commercial law and internal legal matters. Earlier in his career, Joseph was a partner at Parker and Parker (now Herbert Smith Freehills).
Joseph was the general counsel for Deutsche Bank in London and Hong Kong for 17 years, advising on a range of regulatory issues, governance, infrastructure and non-financial risk.
Earlier, Joseph was the national director of enforcement at ASIC for five years, responsible for the coordination and direction of all enforcement and litigation activities.
He has experience navigating multi-jurisdictional investigations and enforcement activity across financial services.
He holds a Bachelor of Jurisprudence (Hons) and a Bachelor of Laws (Hons) from the University of Western Australia and a Master of Laws from Yale Law School.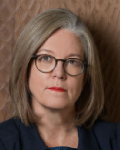 Karen Chester commenced as an ASIC Deputy Chair on 29 January 2019.
Before joining ASIC, Karen was a Commissioner at the Productivity Commission since 2013 and Deputy Chair since May 2016.
Previously, Karen was a Partner at Mercer and Global Head of Infrastructure. Before joining Mercer, Karen was a Partner at Access Capital Advisers and the CEO of Access Economics. Karen has held directorships on several Australian infrastructure company boards.
Before moving to the private sector, Karen held senior economic policy roles in the Australian Treasury and the Department of Prime Minister and Cabinet.
Karen has a first class honours degree in Economics from the University of Queensland and was awarded an honorary doctorate in Economics by the University in 2017. She is also a graduate of the Australian Institute of Company Directors.