Representatives
The Council of Financial Regulators (CFR) comprises two representatives – the agency head and another senior representative – from each of the four member agencies. The Chair is the Governor of the Reserve Bank of Australia (RBA) and the RBA provides the CFR Secretariat. Other representatives of CFR agencies attend meetings as appropriate.
The current member representatives of the CFR are: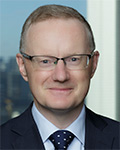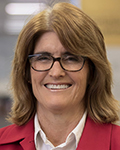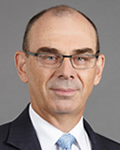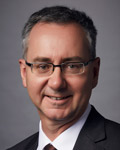 James Shipton BA (Melbourne), LLB (Hons) (Monash).
James Shipton commenced as ASIC Chair on 1 February 2018.
James has more than 20 years experience in regulation, financial markets, the law and academia – internationally and in Australia.
Most recently, he was the Executive Director of Harvard Law School's Program on International Financial Systems. Prior to that, James was an Executive Director and Commission member of the Securities and Futures Commission (SFC) of Hong Kong, where he led the Intermediaries (Supervision & Licensing) Division.
Before the SFC, James spent almost a decade at Goldman Sachs in Hong Kong as a Managing Director and Asia Pacific Head of Government and Regulatory Affairs and as a Managing Director in the Prime Brokerage business. Prior to that, he ran the hedge fund consultancy business of Eurekahedge, co-founded ComplianceAsia (Asia's first pan-regional independent regulatory consulting firm) in Singapore and worked in equity capital markets at Dresdner Kleinwort Wasserstein's (now Commerzbank) in Hong Kong and London.
James began his career as a funds and securities lawyer at law firms Linklaters and Blake Dawson Waldron in Melbourne, Hong Kong and Bangkok.
James has previously served as Deputy Chair of the Alternative Investment Management Association's Hong Kong & China Chapter, Vice Chair of the Asian Securities Industry and Financial Markets Association and a Board Member of the Hong Kong Treasury Markets Association. He has also served on the Professional Advisory Board for the Asian Institute of International Financial Law, the Hong Kong Advisory Group for the Fred Hollows Foundation and the business advisory councils to the United Nations Economics and Social Commission for Asia Pacific (UNESCAP) and the Hong Kong Securities and Investment Institute.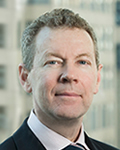 John Price commenced as an ASIC Commissioner on 21 March 2012.
He has over 15 years regulatory experience in a variety of regulatory roles at ASIC relating to policy making, fundraising, mergers and acquisitions, financial services and products, licensing, insolvency, ASIC's Registry and financial reporting and audit.
John was previously a member of CAMAC, an advisory body to Government on corporate and markets issues and also the Financial Reporting Council, a body providing broad oversight of various accounting and audit-related issues in Australia.
He is also the sponsor of ASIC's innovation hub an initiative to help innovative fintech startups offering financial products or financial services. He also leads ASIC's work helping small business and cutting red tape.
Prior to joining ASIC, John worked in the Gold Coast and Brisbane offices of Corrs Chambers Westgarth, a national law firm.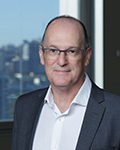 Mr Gaetjens was appointed Secretary to the Treasury with effect from 1 August 2018.
Prior to his appointment as Treasury Secretary, Mr Gaetjens was Chief of Staff to Treasurer the Hon Scott Morrison MP.
Mr Gaetjens has more than 40 years' experience in Commonwealth and State public sectors. He began as an Assistant Research Officer in the Bureau of Transport Economics in 1977 and progressed through the Department of Transport in its various incarnations working on land transport, aviation, telecommunications and government business enterprise reforms. Mr Gaetjens was then seconded to the Department of Prime Minister and Cabinet before becoming a Senior Adviser in the Infrastructure Branch in 1993. During this time his principal responsibilities included electricity reform including the creation of the National Electricity Market.
In 1994 he was the Parliamentary Liaison Officer in the Australian Senate, assisting the Manager of Government Business programming legislation in that chamber.
Mr Gaetjens joined the South Australian Department of Treasury and Finance as Assistant Under Treasurer (State Enterprises) in 1995. He was charged with shaping a microeconomic reform agenda, including improving the governance and performance of State utilities. As Acting Deputy Under Treasurer in 1996, he managed the 1996–97 State Budget and oversighted three branches as well as playing a key role in structurally separating the State's electricity utility.
Between 1997 and 2007, Mr Gaetjens was Chief of Staff to Treasurer the Hon Peter Costello MP, including a period in a dedicated Tax Unit to oversee the introduction and legislative passage of A New Tax System, in which the GST and other tax reforms were implemented.
Mr Gaetjens commenced 2008 as Chief Adviser, Competition and Consumer Policy Division in the Treasury. His focus was on competition policy and infrastructure issues, including membership of a cross-Government committee of officials on the National Broadband Network and supporting the Treasury Secretary as a member of the Broadband Panel of Experts.
In August 2008, he commenced an overseas posting as the inaugural Director of the Asia-Pacific Economic Cooperation (APEC) Policy Support Unit in Singapore. The Unit was established to provide the APEC Secretariat and member economies with policy and research capability to further champion free and open trade and investment as well as the promotion and acceleration of regional economic integration.
After returning to Australia late in 2010, Mr Gaetjens returned to the Treasury in February 2011 as Secretary of the GST Distribution Review.
In August 2011, Mr Gaetjens was appointed to the position of Secretary of the New South Wales Treasury after an international search exercise and a merit selection process. While there, Mr Gaetjens was also a member of the advisory board of the NSW Commission of Audit (Schott Review), Secretaries Board, Chair of NSW Treasury Corporation and a board member of Infrastructure NSW.
Mr Gaetjens holds a Graduate Diploma in Accounting from the University of Canberra and a Bachelor of Arts (Honours) from Flinders University.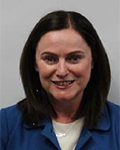 Diane is currently the Acting Deputy Secretary of Markets Group. Prior to that she was the Division Head of the Financial System Division in Markets Group. She has worked on financial system policy matters since joining Treasury in May 2013 as a Principal Adviser.
Diane has worked in a range of positions in the public and private sectors. Immediately before joining Treasury she was the Senior Executive Specialist – Corporate Governance at the Australian Securities and Investments Commission, leading a team providing advice on corporate governance practices in Australian listed companies. Before that, she held positions as a company secretary at Caltex Australia and Macquarie Bank, advising the Board and senior management on corporate law and corporate governance and managing associated compliance programs.
She has also been a policy adviser to an Opposition economic spokesperson, a solicitor at the national law firm Freehill Hollingdale and Page (now Herbert Smith Freehills) and an economics graduate at the Reserve Bank of Australia.
Diane holds honours degrees in economics and law from the University of Sydney and a masters degree with honours in economics from UNSW.